WARNING! THIS IS AN INCOMPLETE PAGE AND IS SUBJECT TO REBOOT AND REWRITES FOR THE CURRENT MOMENT! IF YOU HAVE ANY QUESTIONS, PLEASE CONTACT THE ARCH-MAGE.
Magic
, also referred to as
Wonderworking 
or 
Miracle-working
, is a mysterious and arcane art located within the world of Aralur and performed by those known as 
Augurers
. The primary function and method of using magic is the action of 'reaching' into the 
Yetzirah
, the World of Formation, and manipulating it or withdrawing items from it to create physical changes within the actual world. The 
reaching 
is the basic casting of magic, and can be done mentally as well as 'physically', with the most powerful augurers being capable of physically reaching into Yetzirah itself. 
Breaching 
into the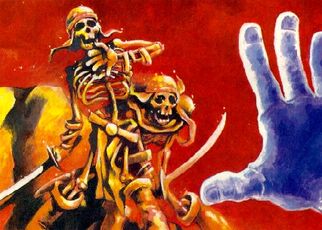 World of Formation is usually accomplished through the use of specific words and/or rituals known as 
Spells
. Most augurers are either born into a family of augurers, or are introduced into the art through tomes known as 
Grimoires
, which have a variety of basic Spells and their instructions located within them and are spread throughout the world at large in order to increase the art of wonderworking's popularity. Due to the World of Formation only affecting the physical world, most augurers are capable of only generating and manipulating various elements and aspects of nature, the more complex they are being the more difficult (though it is rumored that the highest-ranking augurers are capable of 
breaching 
into 
Beri'ah
, the World of Creation, where they can create whole new elements and even effect others' magic on rare occasions, though these are largely unconfirmed).
Augurers are generally ruled over by an organization known as the Magocracy, though there is a massive internal debate on the restrictions placed on magic at the current moment.
Related Pages